CREATE A SOCIAL VIRAL MEDIA CAMPAIGN
Brief : We're sick of coronavirus in an understatement. Create a social media campaign to motivate people to thought about the post-vaccine freedom future.
Can I.....uh, no, it's not covid safe. Do you remember when we could ask our friends to have a bite in their delicious cookie? Do you remember the traditionnal salute with kisses in France? Imagine the French kiss diseaper. It's not fair to flirt with foreign people.
And when we come back from a party with the smile because we meet SO MANY people? Oupsss, first we are hangover and second we try to calculate the covid risk that we took. Is that how our Sunday are supposed to be now?
What's a life ****.
With all this frustrations I lost my spontaneity personnaly. Have a look on this Nike campaign that helps us to come back to the NO FEAR world.
Do you remember some close moments that remember what we forget with the social disstanciation, Nike yes and share it.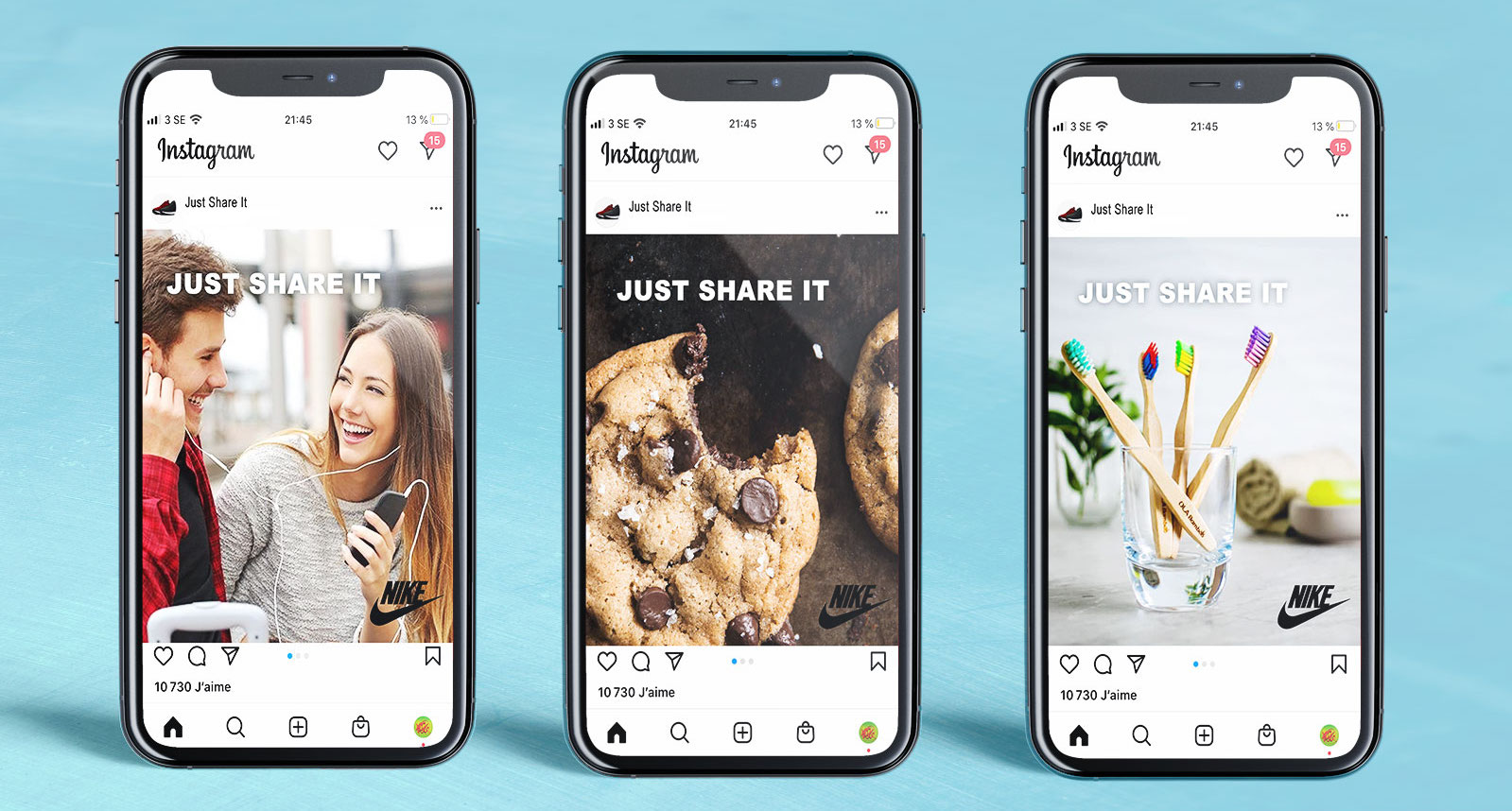 A creation of an limited edition of shoes that you will share with an unknow person.
Of course this trend will be shared on all the social networks of "Just Share It" and Nike.
And look! The midle one print, there is no more social distance between both. Thanks to the digital of course but the real question is how they did to find each others?
Ok, it's easy. Put your new stylish shoes on your story and tag the
@justshareit.
An algorythme will find your match thanks to the product number.
You will received an invitation to a marathon or a party to meet them.
Oh! And "Just Share It" facebook will organized lot's of events as soon it's allowed.
Stay Tuned.
Conception by Giulio Sergio Giraudi & Léa Colla
Art Direction & Copywrinting by Léa Colla